I am a Neighbor of Hope, Dennis Rice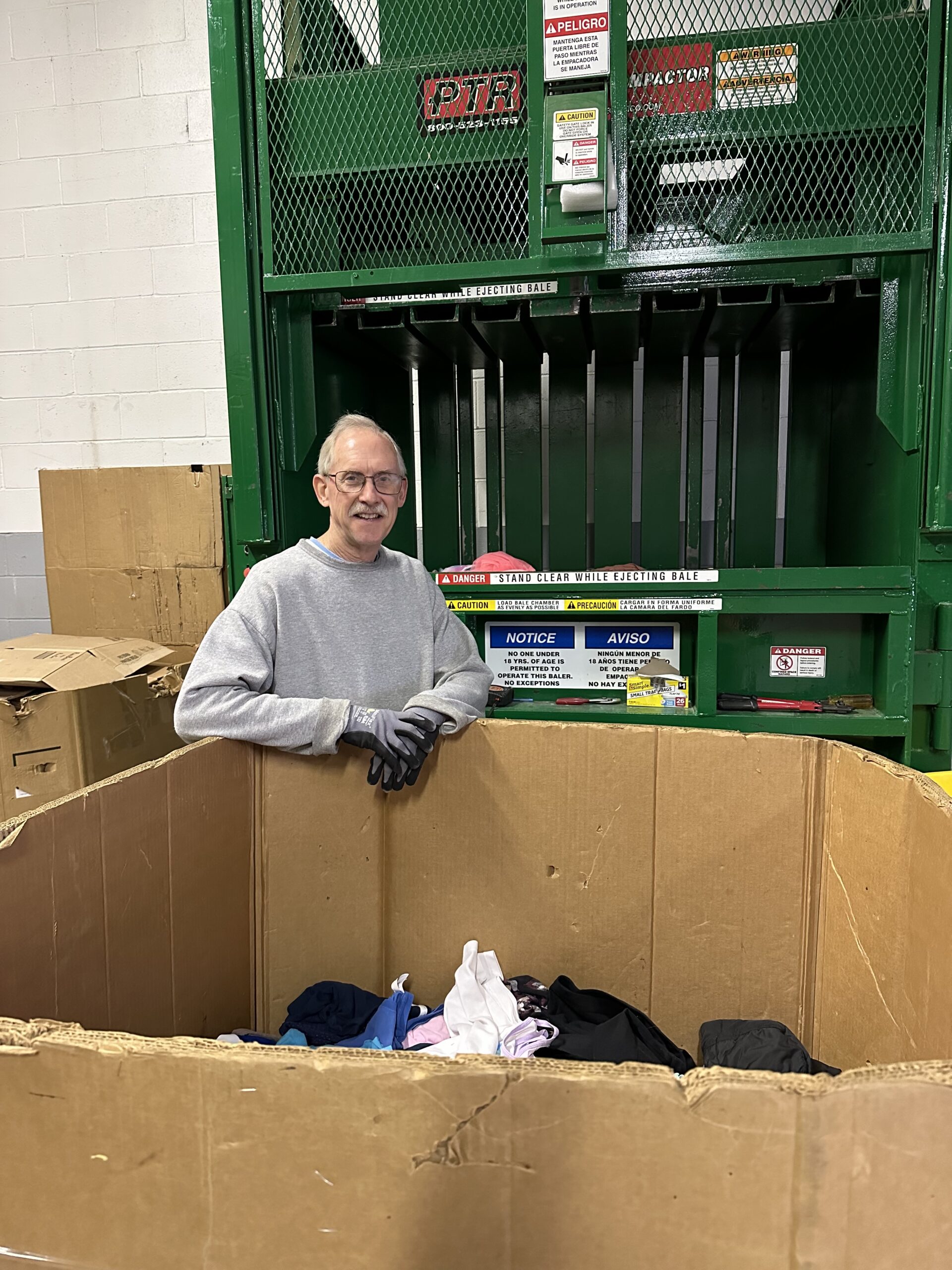 WHY DID YOU CHOOSE TO BECOME A VOLUNTEER FOR NEIGHBORS OF HOPE?
Our church (Faith Baptist Church) has supported Neighbors of Hope as one of our missionaries for many years. My wife and I personally have contributed to its Thanksgiving meal program for several years, and more recently the Brick Campaign for the new Men's Center.
I previously volunteered at Fishes and Loaves Food Pantry many years ago before its relocation. Since then, I have retired and have had more time to dedicate to volunteering on a more consistent schedule.
HOW LONG HAVE YOU BEEN A VOLUNTEER FOR NEIGHBORS OF HOPE?
I have now been volunteering since March of 2022. I have since relocated from volunteering at the Food Pantry to the Donation Center two days a week.
WHICH SOCIAL ENTERPRISE DO YOU VOLUNTEER AT AND WHY DID YOU CHOOSE IT?
I volunteer at the Donation Center and work the bailing and recycling operation. This was chosen because it had the biggest need for volunteers during the time, I submitted my application. The bailing operation recycles cardboard, clothing, and linens which are then sold to generate income for the Neighbors of Hope ministries.
WHAT IS IT THAT YOU LIKE ABOUT BEING A VOLUNTEER?
It gives me a chance to give back to the community through a local ministry outside of my church. I and my family have recycled cans, bottles, paper, and cardboard for over 40 years. I enjoy that my volunteer position aligns with my personal activities and beliefs. It also gives me the opportunity to utilize my organizational and interpersonal skills.
Interested in becoming A NEIGHBOR OF HOPE? Click
here
to submit your application today!