Neighbors of Hope's Women & Children's Ministry Center, is closing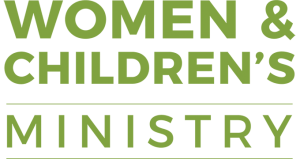 After nearly four years of providing services to women and children at our Tecumseh location, Neighbors of Hope has made the difficult decision to end these services as of June 1, 2023, as part of an overall restructuring of the organization. "This has been a very difficult and sorrowful decision for us to make. The Board of Directors of Neighbors of Hopes takes their fiduciary responsibilities very seriously, especially when it comes to valuing our donors and how their contributions are best utilized to advance the mission of this organization" says Pastor Steven Palmer, Executive Director for Neighbors of Hope.
Neighbors of Hope began its services to women and children experiencing homelessness in August of 2019, just seven months before the arrival of the COVID-19 pandemic. "No one foresaw the pandemic coming and the economic impact it would have on this organization. And unfortunately, the ongoing economic impact of the pandemic, coupled with rising inflation, has positioned us where we can no longer sustain the costs to operate this ministry" says Palmer.
Neighbors of Hope is working diligently with area resources to assist its current guests with locating and securing alternative housing and services. "We are committed to doing all we can to help our guests find alternative housing and continue the progress they have made while enrolled in our program," says Palmer. He continues," We are truly grateful to the Tecumseh area churches, businesses, and individuals who graciously welcomed us into this community. Thank you for all your prayers, care, and support these past four years."
Neighbors of Hope will continue to operate its other ministries and social enterprises to serve those in need in our community.