Update from our Executive Director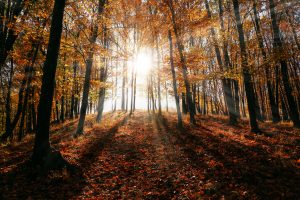 Dear Neighbors,
There were times over this past summer I thought for sure the pandemic crisis was going to overwhelm us and greatly hinder our capacity to help our neighbors in need. The economic impact of this pandemic has led to more and more people showing up these days looking for help with housing or to put food on the table for their families. But thank God this community has caring people like you that have helped us so we haven't had to turn anyone away empty-handed. Now, as summer comes to an end and the busy holiday season approaches, I ask that you keep this ministry and the neighbors we help in your thoughts and prayers.
As I look ahead to Thanksgiving and Christmas, I know we will be busier than ever, especially in light of the ongoing economic impact of the coronavirus pandemic. And it's not just hunger that drives people here. It'll be the colder weather and the feelings of despair people get during the holidays. They can't bear to be alone. So I know we have to start preparations early. There is so much to do to get ready. God deeply loves every person who walks through our door. No one should be ignored, turned away, or treated as a number. We always want room for everyone around the table. God loves us all.
During the upcoming months, which tend to be a joyful season for most of us, we will be announcing opportunities for supporters like you to help make this season more joyous for our hurting neighbors. Be on the lookout for our requests for holiday gift sponsors, needed items to be donated as well as monetary needs. With your help we will prepare to welcome everyone and meet their needs for food, shelter, recovery and, most of all—hope. You are truly a blessing to many. You really are. Thank you and may God bless you.
Blessings,

Pastor Steven Palmer
Executive Director