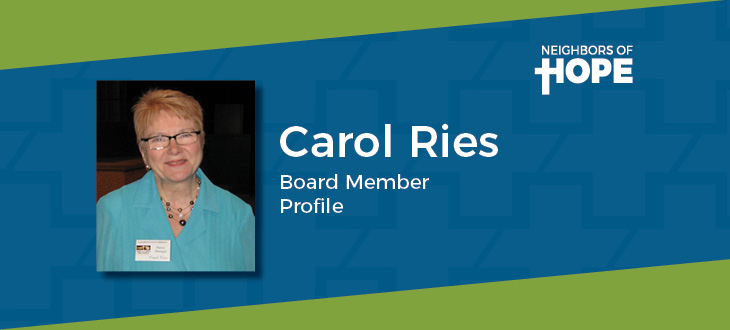 Board Member Profile: Carol Ries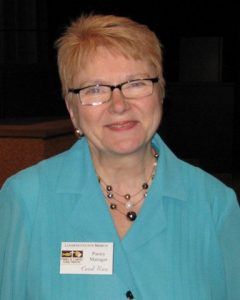 What do you like about being a part of Neighbors of Hope?
Because it is a local charity helping ALL spheres of our community
What is your day job?
Court Recorder/Judicial Secretary at 2A District Court
Tell us a little bit about your family:
I live in Adrian; I have one son who lives with his family in Caledonia, MI.
What is your favorite Neighbors of Hope ministry? Although all are an integral part of NOH, my favorite ministry is the Fishes and Loaves Food Pantry because this is where I began volunteering in 2010 and was introduced to the then, Lenawee County Mission and thereafter, Blessings and More Resale Store the other ministries of now Neighbors of Hope. Seeing these ministries come to fruition and being a part of NOH as a board member is both an honor and a privilege.