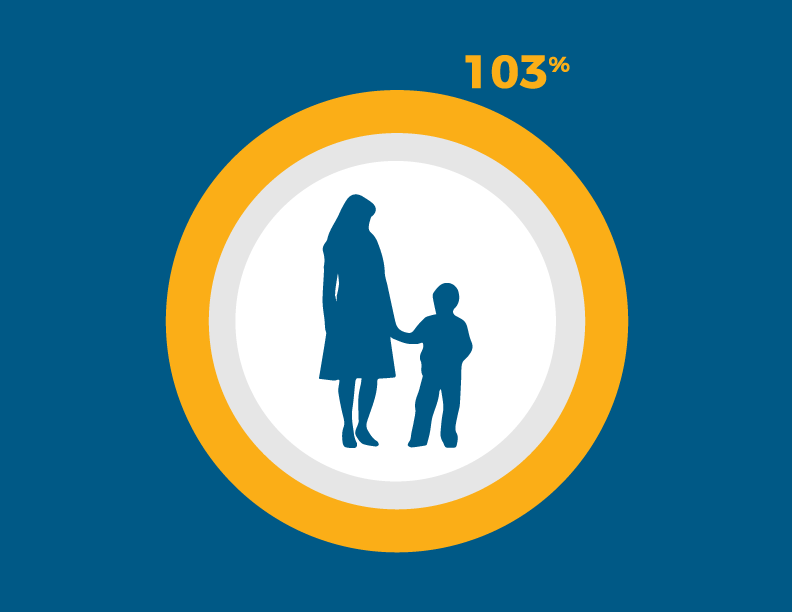 Speed Bumps: An update on the ministry to women and children
Dear Neighbors of Hope,
Eighteen months ago we began developing a program to serve homeless women and children in Lenawee County who are not eligible to receive other services. Six months ago we launched the Good Neighbor Campaign to raise funds that will help us finalize the initial steps to get this program started.
Through your generosity, God has blessed our efforts and the Good Neighbor Campaign.
A 25-unit facility in Tecumseh was offered to serve as transitional housing for women & children.
19 rooms in the facility have been sponsored by churches, businesses, organizations, and individuals in Lenawee County.
We have prepared remodeling and operational plans, have contractors standing by, are interviewing staff, and are otherwise prepared to open the facility sometime this winter.
We have exceeded our funding goal for the Good Neighbor Campaign – 103%!
Through you, God has blessed us with great success so that together we can bless these families.
A Speed Bump
Unfortunately, we ran into a delay on Monday night. The Tecumseh City Council denied a similar use plan request for the former Herrick Manor. We have been pursuing the property as the site for our transitional housing center and were optimistic that a similar use would be approved so we could move on to the next stage with the planning commission.
I am convinced that this is just a speed bump on the road to opening the doors of our new transitional housing center for women and children. I am hopeful we will make some procedural adjustments and have another opportunity to bring this before the Tecumseh City Council.
This close to the finish line, we need your support more than ever. Here's how you can help us complete this effort:
Pray
Share this news
If you are a Tecumseh resident, communicate with city officials, especially city council members
Continue to give, as these delays could add additional costs to the project
I am so very proud of you and how you have committed to being good neighbors, neighbors of hope, to those who need it most. I look forward to your thoughts, prayers, and assistance.
Blessings,
Pastor Steve